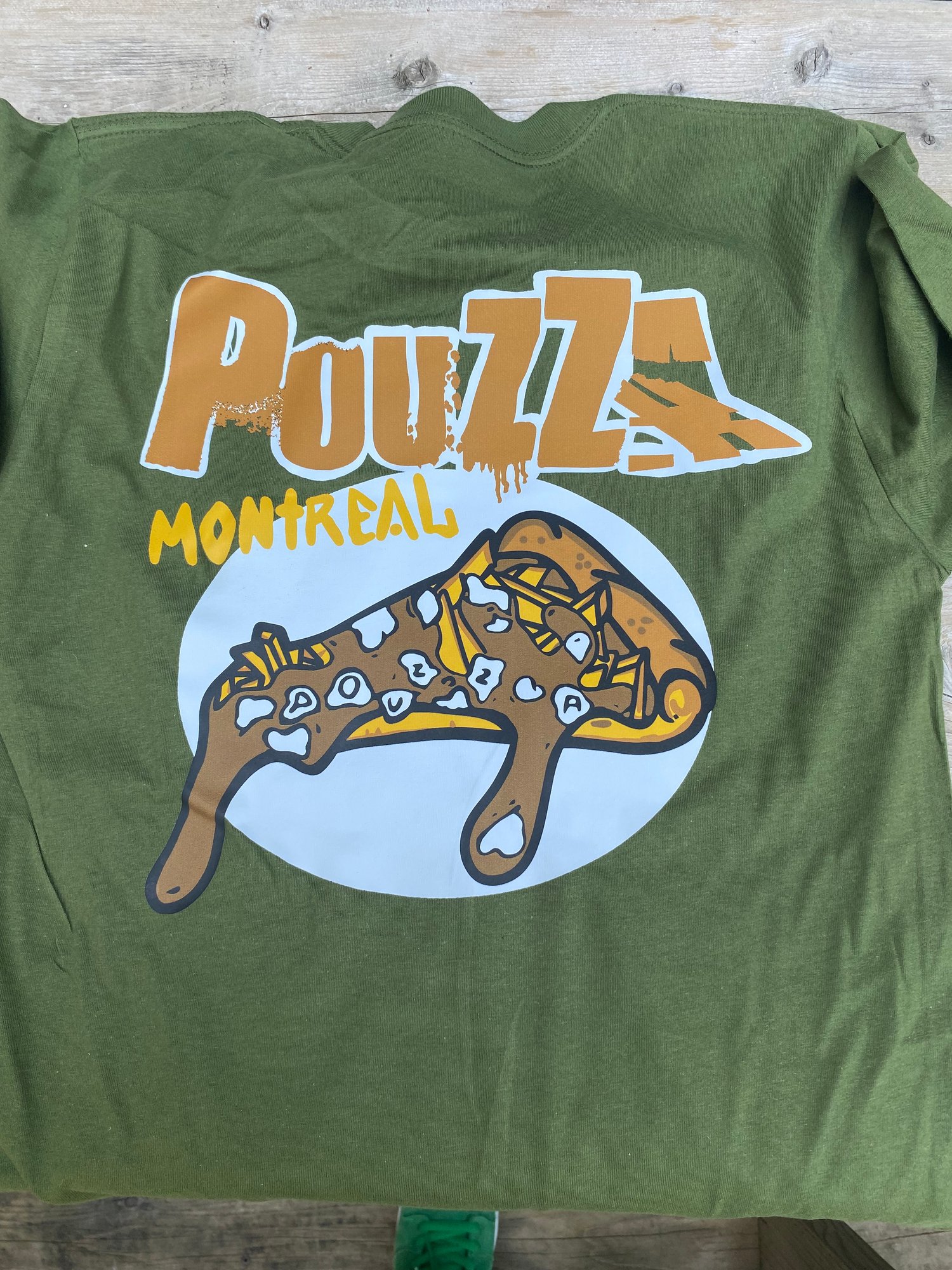 T-shirt Pouzza " FANCY POUZZA " by Julien Santiago & MUDIE
This is a shirt designed by MUDIE, buuuuut the Pouzza slice is an artwork by Julien Harvey Santiago.
It represents the best possible option if you are hungy at 3 am in Montreal.
I wanted to make a t-shirt influenced by the 90s skateboard t-shirts.
Kind of like a skateboard brand.
So yeah, they are printed on fancy olive green American Apparel shirt.
5 colors print.
The front is a pocket print with a Pouzza ( Pouzza Pocket by McCain ? )
The back is the same Pouzza, but there's also a POUZZA logo that I designed with that 90s skateboard thing in mind ( stay with me criss ) + the word MONTREAL, cuz you know what ? Pouzza Fest is in MONTREAL!.
But we say MON RAY AL
---
*** CUEILLETTE AU POUZZA *** Pour récupérer ta commande sans frais durant le Pouzza 2023, utilise le code promo POUZZA2023PICKUP.
La cueillette est disponible seulement durant les heures d'ouverture de la billetterie durant les 3 jours du festival.

---

*** PICKUP AT POUZZA FEST *** To pickup your order during Pouzza Fest 2023, use promo code POUZZA2023PICKUP at checkout.
Pickup is available only during box office business hours on the 3 days of the festival.
---
Salut.